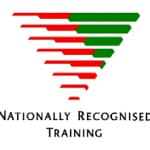 Pegasus is a Registered Training Organisation (RTO ID: 91028) offering nationally accredited classroom training from modern Hunter Valley facilities.
Please scroll to find more information:
Why train with Pegasus?
Where is classroom training held?
Testimonials
Unique Student Identifier
About Pegasus
+ Why train with Pegasus?
Nationally accredited training programs
Comply with Standards for National VET Regulator Registered Training Organisations and SafeWork NSW accreditation requirements
Customised courses and content for clients
Supplied support material, including guides and codes
Conveniently located Hunter Valley facilities
Online Site Safety Supervisor Course for fast, repeatable learning
A complete list of the accredited courses we offer can be found on the Available Courses page.
+ Where is classroom training held?
Singleton 
Contact the administrator or refer to your booking confirmation for Singleton venue details.
Online
The Site Safety Supervisor course is available in an online format, and can be customised for your organsation. Click for more information.
Contact Us or Book Now if you've got any questions or you'd like to make an enquiry.
+ Testimonials
"Bulga Coal believes in providing relevant, quality and current training for all of our staff. Our Open Cut Examiner program is vital to the Operation's future and the program needs to be robust, up to date and have the flexibility to cater for our round the clock operation."
"Pegasus Training has been selected as the preferred supplier for our OCE training programs for a number of years now and several of our previous participants are now high performing OCE's or in Superintendent roles."
– Brendan Ward, Training Coordinator, Bulga Open Cut, A GLENCORE company
+ Unique Student Identifier (USI)
The USI is a reference number made up of ten numbers and letters that:
creates a secure online record of your recognised training and qualifications gained in Australia, from all training providers you undertake recognised training with
will give you access to your training records and transcripts
can be accessed online, anytime and anywhere
is free and easy to create and
stays with you for life
Click the link above for more information.
Creating a Unique Student Identifier (USI) is quick, easy and free. Click the link above for a step by step tutorial showing you exactly what you will need to follow to create your USI.
You may already have a USI. You may have had one created for you by a training organisation you have enrolled with in the past, or you may have one that you created a while ago and have simply forgotten about. Click the link above for more information.
+ Pegasus
Pegasus connects a competent workforce.

The complete Pegasus workforce management solution is a real-time online system which can:
provide access to company and worker data
manage training and inductions
administer compliance and pre-qualification documents
manage the qualifications and competency, including licences and medicals, of all workers on a project
award accreditation upon successful completion of inductions and assessments
provide tools for audit, investigation and inspection of contractors
offer online and call centre support
manage performance over the term of a contract
Visit pegasus.net.au